Director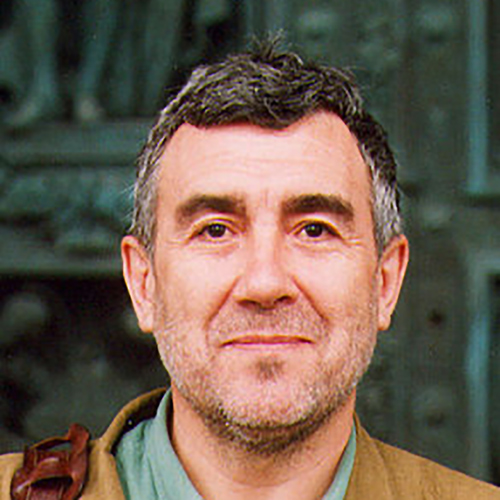 The Director
Evgeny Tsymbal is the only BAFTA-winning Russian film director. Little known to mainstream film goers, he is well respected in Russian and European artistic and intellectual circles as a documentary filmmaker, writer and film historian.
Tsymbal began his career at the Mosfilm Studios in Moscow in the 1970s where he worked as an assistant director to Andrei Tarkovsky, Nikita Mikhalkov, Larisa Shepitko and Eldar Ryazanov amongst others. After completing Eldar Ryazanov's film making course, Tsymbal embarked on his own directorial journey with a variety of short films, and achieved critical acclaim with the BAFTA-winning short film 'Defence Council Sedov' (46 mins), feature film based on a real story happened in Stalin's Russia and made in the style of the 1930s' documentary. He crossed over to the sphere of documentary filmmaking, with works such as Roads of Commonwealth (1995), Ways of Agricultural Reform (1995), Homeland (1996), In Memory: Alexander Kaidanovsky (1996), 1001 Stories About Cinema: Vladimir Naumov (1998) and the award-winning Stalker's Dreams (1998), a film about Kaidanovsky, his close friend, who played the title role in Tarkovsky's 1979 masterpiece. Other works include the documentary films Ordinary Bolshevism (1999) and Dziga and his Brothers (2002), 1001 Stories About Cinema: Vladimir Naumov (1998), the award-winning Stalker's Dreams (1998). Ordinary Bolshevism (1999), Dziga and his Brothers (2002), Other Tyutchev (2003), Zoshchenko and Olesha: Double Portrait in Interior of the Epoch (2005), Red Zion (2005), The Enigma of Chekhov (2008), Vladislav Mikosha : The Man Who Stopped The Time (2009), The Diary from the Burned Ghetto (2010), Jurgis Baltrusaitis. The Last Knight of the Silver Age (2012), In Search of a Lost Paradise (2015).
In addition to directing, Tsymbal has continued his work as a scriptwriter, historian and critic; publishing articles in journals such as Sight and Sound, New Statesman, Premier, Chaplin, Iskusstvo kino, Museum, Russian Literature and Artes. For many years he worked in Russian historical and film archives.